School Travel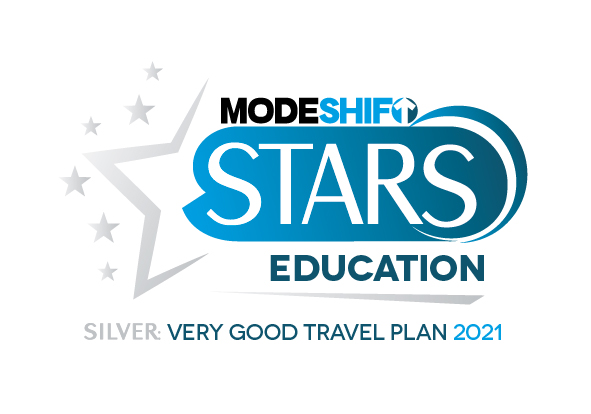 Proud to be recipients of the ModeShift Stars Silver Award 2021
Active Travel
At The Cambridge Primary, we believe all children have the right to to be happy, safe and healthy.
We actively encourage our pupils and staff to walk, scoot or cycle to school as they:
keep us fit and healthy
help our pupils develop road safety skills which will keep them safe as they travel further afield and more independently
help keep our local air clean, and our streets free from congestion
teach children that they are responsible and can make a difference to the environment and world they live in - they must look after it
are life skills that everyone should be able to benefit from
If families are unable to walk, scoot or cycle to school, we encourage families to car share or park nearby and stride to school (see the Park and Stride Map below).
Click here for more information and advice on travel in Hampshire.
Keeping Safe
We understand the importance of the keeping safe whilst travelling to school. 'National Road Safety Week' is an important week in the year when we take the opportunity to talk to the children about staying safe when travelling to and from school using a variety of activities and visitors.