Members
SARAH KENNEDY (Head Teacher)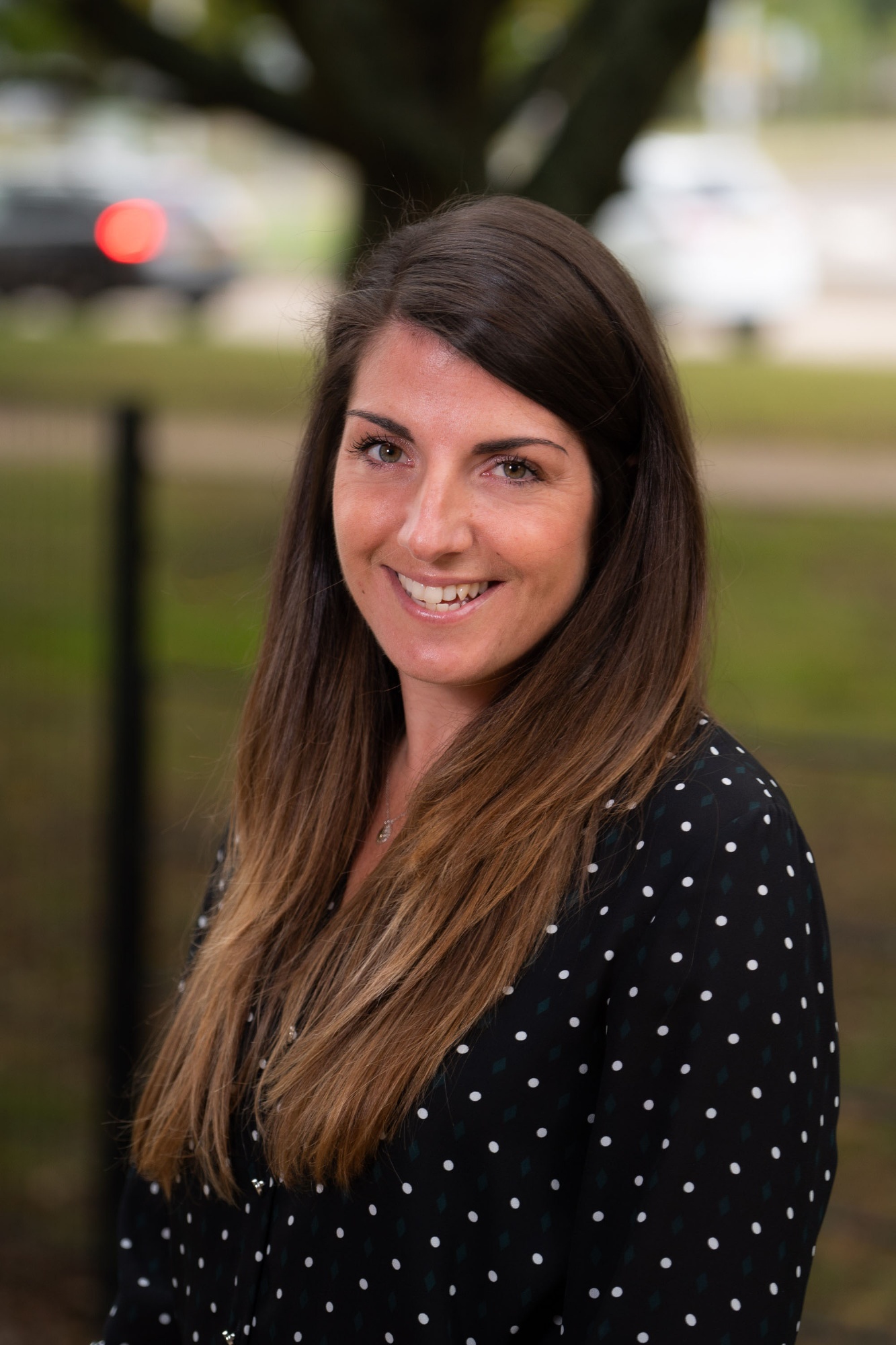 EX OFFICIO GOVERNOR
BA (Hons), PGCE, NPQH
I was born in Lincolnshire, grew up in Dorset and moved to Guildford to study Applied Psychology and Sociology at the University of Surrey before completing my Post Graduate Certificate in Education at Roehampton University (University of London). I have been lucky enough to be the Head Teacher of The Cambridge Primary School since it opened September 2018.

Outside of school, I enjoy keeping fit, particularly taking part in endurance running and cycling events.

As Headteacher I attend all Governing Body meetings.

I am passionate about working with children and feel privileged to be in a position where we can give pupils the opportunity to develop enquiring minds, build on their natural curiosity and confidence whilst creating positive, respectful relationships which make them feel valued.
Declaration of Interests: Employee of the school
Appointed: By Local Governing Body 2018 - ongoing
Mel Barrie (trust governor)
I come from a small Scottish town between Glasgow and Edinburgh, and moved to the area in 2010, where I have settled ever since. My wife and I have a daughter who attends the Cambridge. We live close by on the new Wellesley development.
In my professional life I work for an international consumer goods company (Reckitt) as a Senior Privacy Officer. I have worked in the field of Data Protection and Privacy for the past 12 years, pretty much since I graduated from Law School in Glasgow. I have worked in the defence sector, public sector, IT and now FMCG, but never in the education sector. I have worked for different companies as an employee, as I do now, and also for myself, spending 7 years self employed as a Data Privacy Consultant, helping companies conduct gap analysis, risk assessment and project implementation in the lead up to the GDPR coming into force in 2018. My current role is in a Global Privacy Office and involves supporting many different jurisdictions with their privacy compliance, across topics including marketing, HR, security, facilities, clinical trials and others.
I am keenly interested in contributing to my local community and am also passionate about diversity and inclusion, and making sure every child has equal opportunities, not only for the benefit of my own child, but for the benefit of all children in our local area. As I said earlier I have never worked in the education sector but I am very interested to learn and bring my own skills and experience to help wherever I can.
Declaration of Interests: Parent of a child at The Cambridge
Appointed: By Local Governing Body December 2022 - ongoing
Louise dimmer
STAFF GOVERNOR
I was born in Aldershot and raised between Aldershot and Farnham. Today, I call Farnham my home, sharing it with my two amazing children and two beloved furry companions.
I have worked most of my adult life in hospitality. However, it was my experience of nurturing my own children that sparked my deep interest in education and learning. In 2018, as my youngest child embarked on her nursery journey, I made the decision to return to education myself and studied locally at Farnborough College of Technology, joining a Level 3 Teaching and Learning course.
After completing my course, I secured my LSA role at The Cambridge and had the privilege of becoming part of The Cambridge community. From the moment I joined, I've taken on various roles and responsibilities, including administration and teaching! It has been incredible to witness our school's growth, from its early days to now where we are now. I'm thankful for the opportunity to be a part of this expanding school, surrounded by incredible colleagues and an ever-growing community.
I'm passionate about contributing to the development and well-being of the next generation, and I look forward to the continued journey of growth and learning, both personally and as a member of The Cambridge family.
Keith Greatbatch (Co-Chair)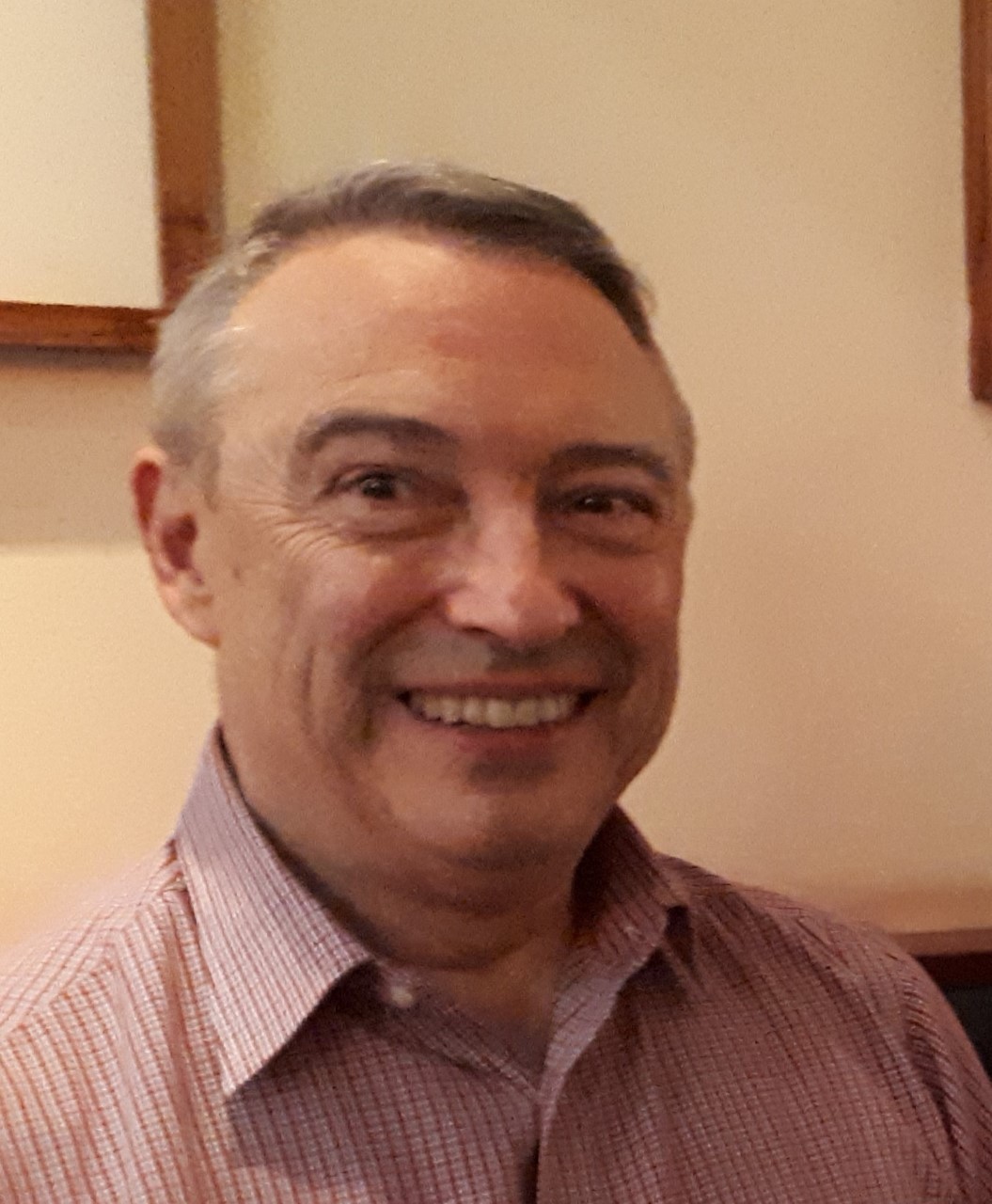 TRUST GOVERNOR
I was born and brought up in Harrow, North London and now live in Shinfield, Berkshire. I have 2 daughters one of whom is a primary teacher in Cornwall as is her husband.
I have a Diploma in Packaging Technology from the Institute of Packaging (IoP) / University of London and a Certificate in Effective Management from the Open University.
The last 22 years I was working for Procter & Gamble / Gillette spending 4 years living in Boston, USA and my last 5 years as Director of Package Development for the Europe and Asia Gillette business based in Frankfurt, Germany
I was a lecturer on the IoP diploma course at Thames Valley University as well as being a visiting lecturer at West Surrey College of Art & Design in Farnham, Surrey. I have served as Chairman and Secretary of the Thames Valley branch of IoP.
Additionally, I was an external member of the board of governors at Manorcroft Primary School, Egham.
My interests include keeping fit, travel, diving, gardening and spending time with my family
Having taken early retirement, I do some voluntary work and relish the opportunity to serve on this Board of Governors to support the teaching team and students as the school continues to grow and take an ever-increasing role in the development of children within this community.
Declaration of Interests: None
Appointed: By Local Governing Body January 2021 - ongoing
Roger Harnden
TRUST GOVERNOR
I was born in Aldershot but spent my school years in South Wales. I joined the Army at 20 and have been serving since. Now settled back in Aldershot, I live on the Wellesley development with my wife and 2 children.
Being a senior Warrant Officer in the Army, I have a plethora of experience in various roles. From training delivery, design and analysis to personnel and project management. My current role requires me to challenge and determine the need for training interventions and offer workable, evidenced solutions that are governed by defensible policies. I'm also responsible for the quality assurance of all physical training within the British Army's basic training establishments. All my previous roles have required me to be adaptable, work within a team, communicate effectively and set and work towards realistic targets in a timely manner. I hope these skills will enable me to be able to offer real value as a governor at the Cambridge.
Although new to the education sector, I'm experienced at working in diverse environments and am willing to make informed decisions. I critically analyse most scenarios and take huge pleasure in seeing successful outputs come from projects I've contributed towards. I'm a qualified personal trainer / fitness instructor with over 15 years' experience in various settings. I've also completed numerous management and coaching qualifications and take enormous satisfaction in developing others to be able to reach their full potential. As a father, nothing beats the feeling of pride when one of your children has achieved their goal. I really hope to be able to contribute to lots of success at the Cambridge.
I enjoy exercising, playing all sports and travel with my family.
Declaration of Interests: Parent of a child at The Cambridge
Appointed: By Local Governing Body September 2022 - ongoing
Theresa pitfield (Safeguarding Lead & co-chair)
TRUST GOVERNOR
I was born in Farnborough and have lived locally all my life. I have been married for over 40 years, having met my husband at school when we were 16. Our two children were born and attended school in Aldershot, although they have both since moved on and are now parents themselves.
I taught for over 30 years in a number of Primary Schools in both Hampshire and Surrey. At various times I was a member of the Senior Leadership Team, the Teacher Governor in two schools, a student and NQT Mentor, and a Teacher Rep on the PSA.
More recently I was a Lecturer at Farnborough College of Technology on City and Guilds courses for Teaching Assistants, which as well as teaching, required me to visit my students in their workplaces in order to observe them in their roles and to offer them support and advice.
Having recently retired from the college, I am now looking forward to supporting the team at Cambridge Primary School to the best of my ability, hopefully putting my experience in education and my local knowledge to good use.
Declaration of Interests: None
Appointed: By Local Governing Body January 2021 - ongoing
Rebecca sheppard
TRUST GOVERNOR
I live locally in Farnham, with my husband and 2 daughters. We have lived in the area since 2018, having moved from London. Originally, I am from Wiltshire, where I grew up. Having attended the University of Nottingham I started my career in London at Deloitte, then moving to McKinsey where I have worked for over a decade. The majority of my career has been in tax and has more recently broadened to a professional development role. I hope to bring useful insights from both these roles to support the school. I am passionate about children's education and feel privileged to be able to support the school in its growth.
Declaration of Interests: None
Appointed: By Local Governing Body September 2022 - ongoing
Sue tancock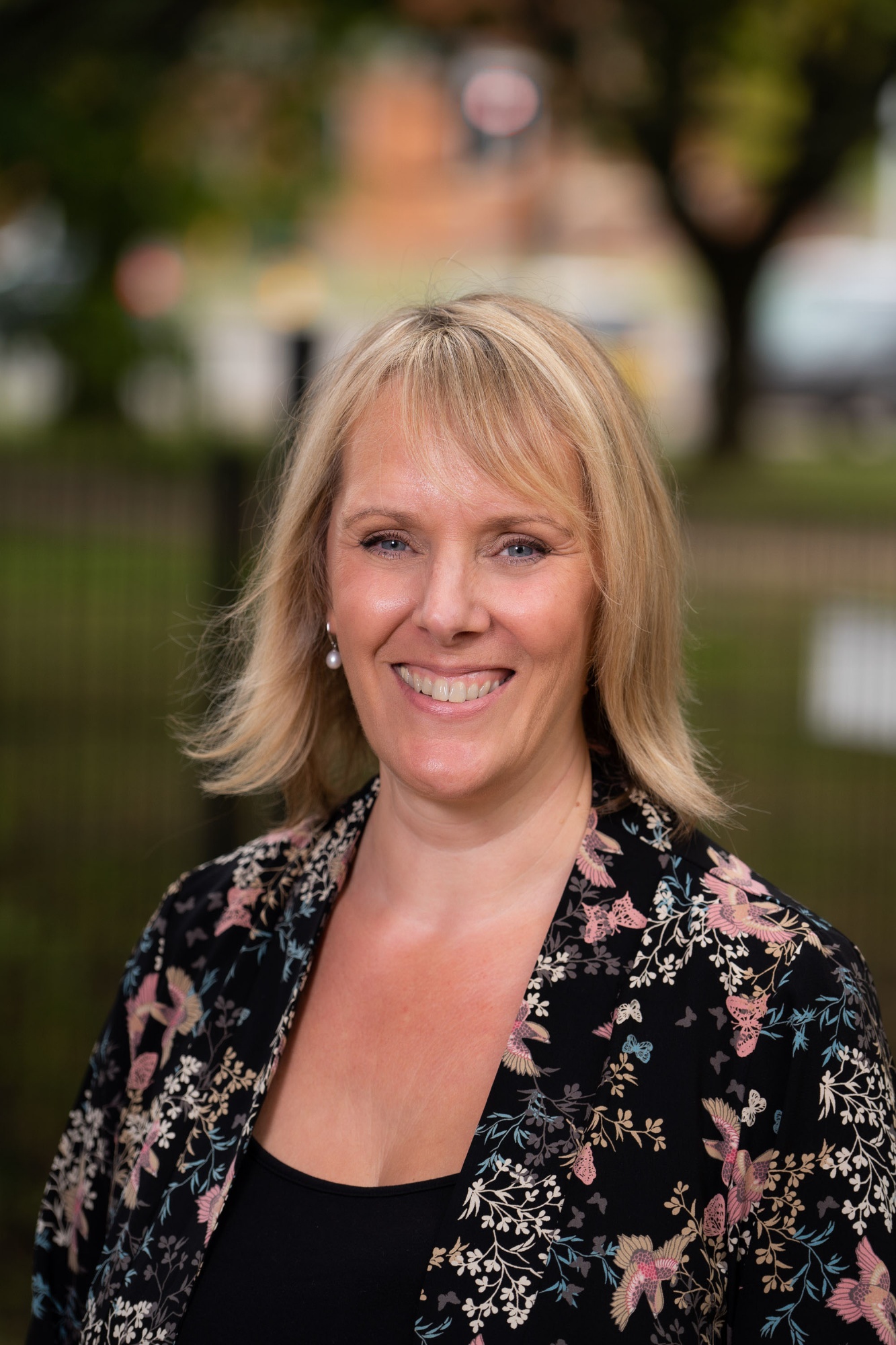 STAFF GOVERNOR
I was born in Farnham and grew up locally before moving to London to complete full-time dance studies and a diploma to teach ballet. After spending ten years in Norway and Dublin teaching dance, I returned to the local area with my family.
My first experience of working in education was as a Teaching Assistant, when I realised how amazing it was to be a part of a child's journey and their growth as a learner. The impact I understood I could have was my motivation to undertaking further study. On graduating from the University of Surrey with a degree in Teaching and Learning, I completed the Graduate Teacher Programme and gained QTS.
I feel privileged to have had the opportunity to be part of the Cambridge Primary School from the time it opened in 2018 with just 24 children. I am incredibly proud and excited about how it is developing, with such wonderful children, families and staff. Looking to the future, I believe pupils of the Cambridge will leave as happy, independent children with the skills and passion to be life-long learners.
Declaration of Interests: Employee of the school
Appointed: By Staff and Local Governing Body January 2021 - ongoing
Jessica williams

PARENT GOVERNOR
I was born in upstate New York and I attended Hartwick College for four years and majored in Philosophy and Political Science with minors in Women's Studies, Pre-Law and French. I moved to England in 2003 after studying abroad while at university and later marrying my husband. I then studied law here in England at the College of Law in London and qualified as a barrister in 2007.
Since starting my career, I have worked in several large financial services institutions such as Morgan Stanley, Credit Suisse, HSBC and GAM which is a large asset management company in London. My most recent role is Legal Counsel for Clearing and Collateral Management at BNY Mellon, which is the world's largest custodian bank and asset servicing company with over $42 trillion of assets under custody world-wide. During my career, I have advised on numerous financial products including structured finance, custody and securities services which included sub-custody services covering 89 different jurisdictions, markets and prime brokerage transactions. I now focus mainly on collateral management and more specifically on regulatory initiatives such as MiFID, UCITS and AIFMD along with the Client Asset Safety regime as well as product development based on cutting edge technologies which will eventually be offered to clients.
My husband and I have four boys, two of whom currently attend Cambridge Primary. We are also an actively serving military family as my husband is a member of the 1st Battalion Irish Guards who are currently stationed in Mons Barracks here in Aldershot. I look forward to working with the other LAC members and staff here at Cambridge Primary to ensure that our phenomenal school continues to grow and provide the very best education and learning environment for our children.
Declaration of Interests: Parent of a child at The Cambridge
Appointed: By Parent Body and Local Governing Body September 2021 - ongoing