Book Day 2022-Around the World in 80 Days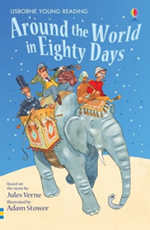 We had a fantastic time celebrating World Book Day on 3rd March and marking the 150th anniversary of the publication of 'Around the World in 80 Days'.
It was certainly a colourful sight as the children came dressed as someone or something from a different country. The children had also been creative at home making their story flags.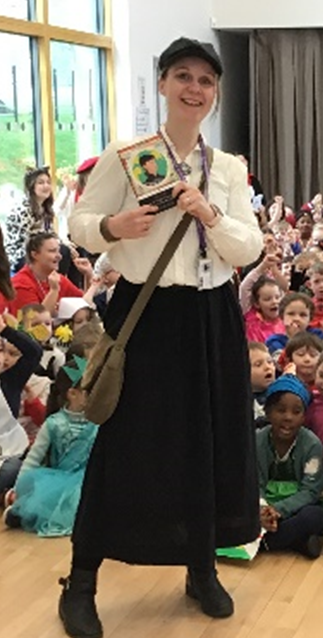 We began the day with an assembly where we read the beginning of the story before the children set off on their own adventure with passport in hand.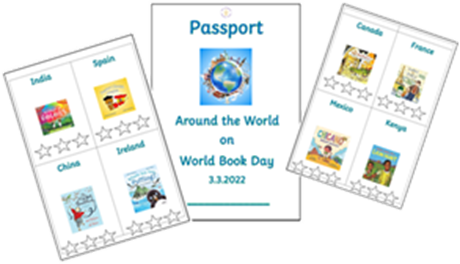 They travelled around the world as they visited each classroom where they heard stories from different places with different cultures.

Each class worked collaboratively to create their class book on the door of their classroom. These were truly outstanding and our judges (governors Mrs Funnell and Mr Dillon) had a tricky task deciding the winner!