2018-2019 Reception Places Still Available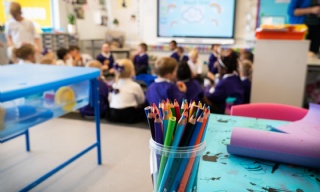 At The Cambridge Primary, we strive to provide for your child the best education possible in an excellent learning environment. Our vision and values are growing and developing as the school grows and reflects those within the community. The Cambridge Primary School is a safe, happy, respectful environment, which aims to combine the life experiences and values of our children and families with the school culture. To achieve this inclusive environment, we respect and value the differences and diversity within our community.
We aim to help children develop their own identity, and create a sense of belonging in an environment which supports their development and prepares them for their lifelong learning journey.
The Cambridge Primary School gives all pupils the opportunity to develop enquiring minds, building on their natural curiosity and confidence with an aim to create positive, respectful relationships which make them feel valued.
We would welcome the opportunity to meet with you and show you around our wonderful school.
We still have a few places left for our 2018/2019 Reception Class. If you are interested, please call 01252 314884 or email info@cambridgeschool.hants.sch.uk